Learning Magnetic Compass Skills
It is just amazing how much information can be gained from a 2 ounce piece of plastic and a tiny bit of metal! Not only can you estimate direction from a magnetic compass, but you can also estimate time and location on the earth - pretty cool!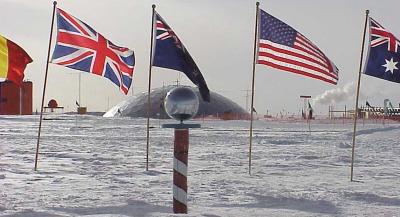 I'm sure glad you found these pages I've made. I had a great time trying to explain what I know about magnetic compasses in a way that is thorough, interesting, and a bit fun. If you have feedback or questions, I'd love to hear from you. But, I suppose you don't want to hear me chatter and would prefer to get on with it. OK, enjoy the trip...

This tutorial steps through the process of learning magnetic compass skills, then learning map reading skills, then combining the two into your wilderness navigation toolkit. You'll never get lost again after learning what I've written here - or at least you should be able to get found again!
Each page of the tutorial links to the next at the bottom so you can just read right on through. I start with learning compass on these pages:
Feel free to hop around to any page that sounds interesting or use the link below for the next step of learning about magnetic compasses and how to navigate with them wherever you go in your travels.

Why did the polar bear go to the south pole?

To visit his Aunt Arctica!
---
Comments:
Mar 24, 2018 - Rick parks
Glad I found you very helpful easy to learn thanks
---
---
Ask a Question
---


More Map and Compass Resources at CompassDude.com